Offices in "all in" formula
Business centre
The Village Partenaire
"Village Partenaire is a Business Centre specialising in sustainable development themes through the application of environmental management administered by an eco advisor specifically assigned to this mission and coaches specialising in the economic transition. "
Offices in "all in" formula
A turnkey solution so that you can focus on growing your business. Furniture in your new offices, internet access, a telephone line, access to electricity, heating, secure access 24/7 … All in a single bill at the end of the month without supplement.
Shared services
We encourage the pooling of services to optimise available resources. This guarantees you a larger offer for a better price: Reception area for your customers, meeting rooms, access to a photocopier / scanner /etc., certified environmental management, bicycle parking…
Flexible contract
The duration and the surface area adapt to your needs. The mission of the Village Partenaire is to provide the best possible conditions for the viability of projects carried out by entrepreneurs or SMEs in the launch phase.
This is a service contract with a maximum notice period of 2 months. No long-term commitment.
Personalised support
A network of experts in support and advice in sustainable development are present on the site to facilitate your growth and the transition to a sustainable economy.
Developing the themes according to your needs: Scaling up, Sustainable food, Climate resilience, Circular economy, Functional economy, Social Innovation principle, etc.
Networking
Village Partenaire, via its Centre and its Local Economy Office, is part of a network of entrepreneurs and public actors in Brussels entrepreneurship (Hub Brussels, 1819, Citydev, innoviris, BECI, etc.) We facilitate putting you in contact with these actors by first identifying your needs.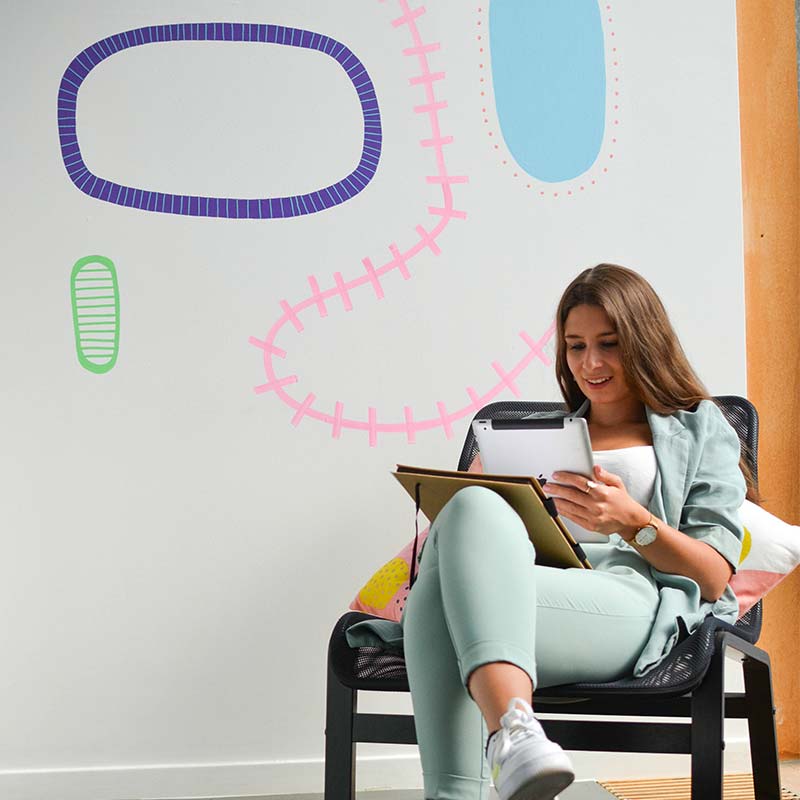 Business centre
Our prices
Company less than 3 years old
—
€15.50 / m² excl. VAT
per month
Company more than 3 years old
—
€20.50 / m² excl. VAT
per month
Eco-managed outdoor courtyard
A green courtyard in a residential island, peace and quiet for your meetings and outdoor breaks. Our eco-advisor strives to preserve this little paradise in the city centre; Its credo: greening and biodiversity, a unique opportunity for the workers of the Centre.
Hibiscus
Village Partenaire hosts a restauran t with the Good Food label . Ideal for affordable midday lunches with your colleagues, you will find: Sandwiches, salads and dish of the day while enjoying a hibiscus juice, fruit kefir or homemade kambucha. In the afternoon, you can even conduct your customer meeting there over a good coffee.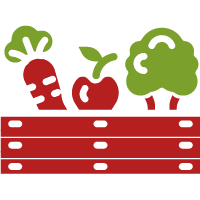 GAS - Groupement d'achat solidaire (Solidarity purchasing group)
You want to come back from work with your fresh vegetables and fruits, 100% ORGANIC, local and direct from the farm. We welcome a GAS which also allows you to bring back good products, to be part of a solidarity group and to have a direct relationship with the producer.
Bicycle parking
Secure bicycle parking in the courtyard so that your mobility is as smooth as possible. Tools and everything you need to maintain your bike are also at your disposal.
Shared Cambio-Car
A Cambio point is located right next to Village Partenaire. To make your life easier, we suggest you centralise your subscription and your consumption. Everything is re-invoiced in your monthly invoice.
Who are your future neighbors?
Village Partenaire is part of a transitional ecosystem
Village Partenaire is part of an ecosystem of organisations active in the sustainable economy; in particular Groupe One, which provides support for sustainable entrepreneurship in Brussels and Wallonia, and EcoRes, a sustainable development consultancy firm. Together, we support and guide companies that contribute to the economy of tomorrow.
Located near Brussels-Midi station
The Quartier du Midi is a place of high strategic and historical value for the Municipality of Saint-Gilles but also for the Brussels Region. It revolves around the largest station in the country. A large number of new companies, small and large, local and international, aiming to improve the mobility and well-being of their workers, are setting up in this area close to the station, which opens up many economic opportunities.
Local economic development tool
The entire team of the Village Partenaire is keen to make the Business Centre a central place for creating synergies between the hosted companies and local actors: The municipality of Saint-Gilles, Hub Brussels, Citydev, Finance.brussels, etc. The Village Partenaire aims to support local private initiative by hosting and supporting start-up companies (<3 years) but also established companies ( > 3 years).
3-star Ecodynamic Company label
Because the environment matters to Village Partenaire, the centre has adopted an environmental management system. Village Partenaire is labelled an ecodynamic company. The Label rewards and encourages companies that take action to reduce the impact of their activity on the environment. The label promotes eco-management approaches, particularly in terms of waste management and prevention, rational use of energy and management of worker mobility. Village Partenaire is labelled a 3-star ecodynamic company.
The Saint-Gilles Business Centre brings together within its General Assembly socio-economic actors active in the Brussels Region and in Saint-Gilles:
OR CALL
+32 (0)2 537 44 44
Find us
Rue Fernand Bernier 15,
1060 Brussels
CALL US
Phone : +32 (0)2 537 44 44
Fax : +32 (0)2 543 44 44